This Page is Home

Updates
Penta-Ocean Construction Co., Ltd.
Takuzo Shimizu, President, CEO and Representative Director
Former President Yoshio Murashige Received "The Order of the Rising Sun, Gold Rays with Neck Ribbon"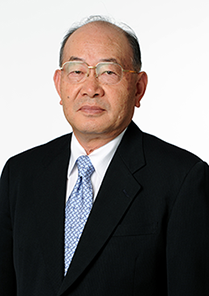 Tokyo, Japan – Nov. 5, 2021 – We are pleased to announce that the former president Yoshio Murashige of Penta-Ocean Construction Co., Ltd. (President: Takuzo Shimizu) has been conferred the Order of the Rising Sun, Gold Rays with Neck Ribbon in the 2021 Autumn Imperial Decorations.

The award was given in recognition of his longstanding commitment to the development of the port and harbor construction industry through his activities at the Company and the Japan Dredging & Reclamation Engineering Association, including his contribution to the projects of ports, harbors and ocean airports, which are the core infrastructure of Japan, as well as to the disaster relief and reconstruction activities following the Great East Japan Earthquake, etc.
The achievement reflects the warm support and encouragement that we have received from our stakeholders over the years, and we take this opportunity to express our sincere gratitude.
Career summary of the recipient
Date of birth
April 11, 1941
Positions held at Penta-Ocean
April 1965 Joined Penta-Ocean Construction Co., Ltd.
May 2006 Appointed President, Chief Executive Officer and Representative Director
June 2014 Appointed Chairman, Representative Director
June 2016 Retired from the Company
Positions held at other organizations
May 2008- May 2014
Chairman of Japan Dredging & Reclamation Engineering Association
---