This Page is Home

Updates
Development of Advanced Clay Guard® Method
Effective use of fly ash as seepage barrier
September 27, 2016

Penta-Ocean Construction(President: Takuzo Shimizu) has developed a new seepage barrier material using fly ash, aiming to expand the application of conventional seepage barrier (Clay Guard®, introduced in 2002) in coastal disposal sites. The new technology was examined and certified by the Coastal Development Institute of Technology (CDIT), with partial modification.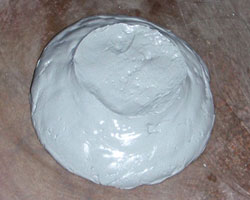 Sealant material using fly ash

Since introduction of conventional Clay Guard® Method in 2002,
it has established to date a high performance record in seven coastal ash disposal sites, totaling to 240,000 m3 of Clay Guard®. The material is composed of dredged marine clay containing a mixture of bentonite clay to serve as void sealer, suitable for underwater slab / wall liner system . Clay Guard® boasts exceptional deformation capability due to clay's plasticity. Its superior self-sealing feature is suitable to maintain the required level of impermeable performance even in rough seabed or deformed seawalls depending on various loading and seismic designs. The mixture is composed of inorganic material and nearly free of aging, providing significant durability.

We have been in pursuit of more effective use of fly ash discharged from thermal power plants as well as an innovative construction method suitable for engineered containment systems of final disposal plants, which entailed the development of a sealant material using fly ash.

This new material has demonstrated permeability of approximately 10-9 m/s (composition per cubic meter: approximately 600 to 700kg of fly ash and approximately 200kg of bentonite clay mixed with 3-10% fly ash weight of heavy metal insolubilizating agent), which is substantially equivalent or better compared to conventional Clay Guard®. The mixture also prevents heavy metal extraction from fly ash, complying with environmental standards. In full-scale trials, the material shows strength during pumping and in-situ underwater casting by tremie pipes, demonstrating same level of workability and installation simplicity as Clay Guard®.
Based on investigations, CDIT has reviewed the method under the category of "Examination and Certification of Coastal Technologies Developed by Private Companies". The method has passed the evaluation and received the certification (with partial modification from Clay Guard® Method) from its 2015 Latter-Half Examination and Certification Committee (Chairman: Dr. Eng. Kouki Zen, Specially Appointed Professor at Kyushu University, Graduate School of Engineering), led by academic experts.
We intend to expand the use of this new method in the engineered containment systems of final disposal sites. While doing so, we strive to develop technology innovation to make contributions to society through effective utilization of recycled waste and environmental preservation.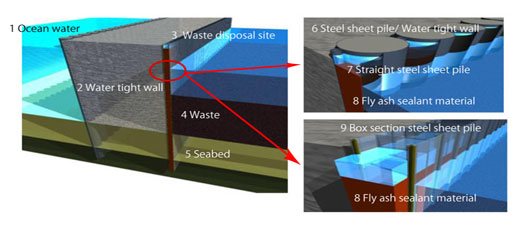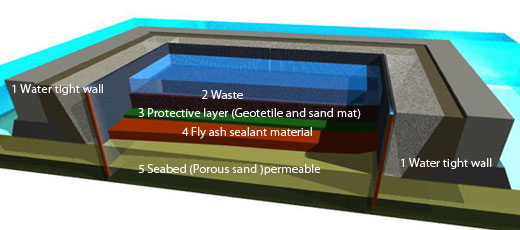 ---