This Page is Home

Investor Relations

Topics and News Release

SP-PSA CONSTRUCTION CONTRACT AWARDED TO PENTA-OCEAN CONSTRUCTION
SP-PSA CONSTRUCTION CONTRACT AWARDED TO PENTA-OCEAN CONSTRUCTION
Jul. 17, 2007
SP-PSA International Port Co. (SP-PSA) - a joint venture between Saigon Port and PSA Vietnam has signed the construction contract for Phase 1 of its development with Penta-Ocean Construction Company, a leader in major civil infrastructure construction.
Phase 1 comprises of 600m of container berth with an alongside depth of -14.5m and 27 hectares of container yard and supporting infrastructure. Construction is set to begin shortly and will see SP-PSA operational in less than 24 months from contract signing.
At a signing ceremony today in Ho Chi Minh City, Mr Eiichi Oishi, General Manager of Penta-Ocean Construction in Vietnam, expressed his pleasure at the award :
"Penta-Ocean is delighted to win this major contract and to be participating in a key project which forms part of the Masterplan for Development for South Vietnam.
SP-PSA has specified a fast track construction schedule. To meet this requirement, Penta-Ocean will be drawing on its extensive experience and track record of success both in Vietnam and internationally to deliver a facility that SP-PSA will be proud of."
Witnessing the signing was Mr Le Cong Minh, General Director of Saigon Port and Chairman of SP-PSA :
"On behalf of SP-PSA, Saigon Port, Vinalines and PSA, I look forward to a rapid and successful construction programme.
I wish to assure the many shipping lines, shippers and port users awaiting the completion of new deep sea container terminals in Vietnam that SP-PSA and Penta-Ocean will be working very hard together to complete the construction as soon as possible."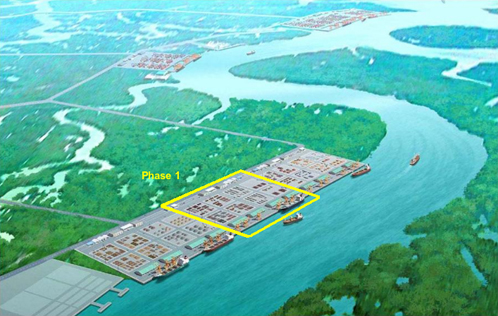 ---